We have finally come to the last post I have for my Paris Scrapbook. It has taken more time to post these spread out over 2 weeks or so then it did for me to create the album. Can you believe that? It is true. I am an addict and I wanted my book completed as quickly as possible so I did it in about 4 or 5 days.
These pages are some of my favorite memories pictures I have from the trip. The first layout I created at a CTMH album retreat last year so that was easy to put pictures on.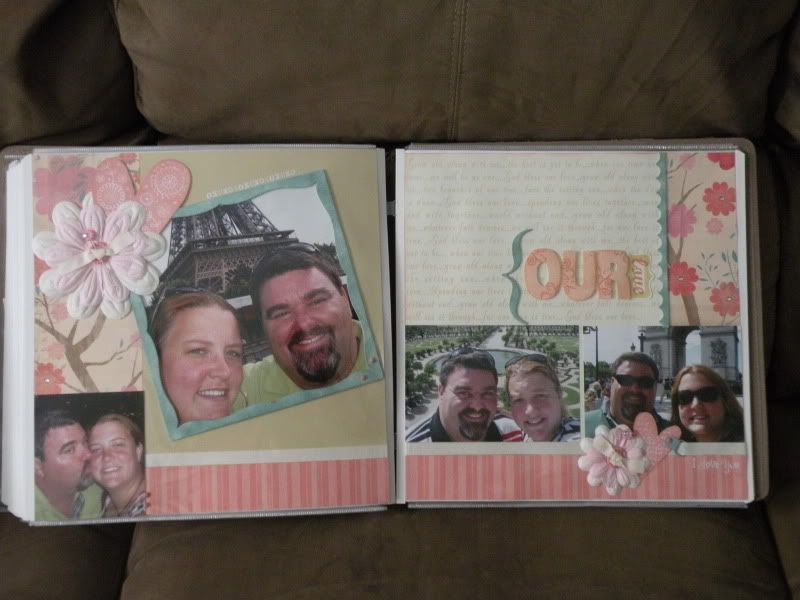 This page below is just a level 1 layout.. I did not do much too. I added a title, embellishment and some journalling.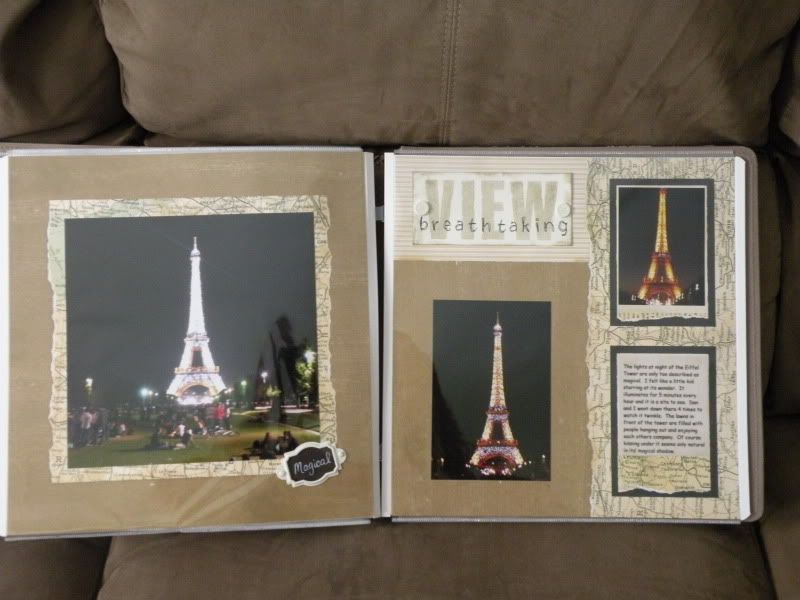 This layout below are two of my absolute favorite pictures of the last sunset in Paris for us. It truly was so it was fitting to end the book with these pictures. The paper is something I got from Making Memories I believe. I really didn't have to do much I think the pictures talked for themselves.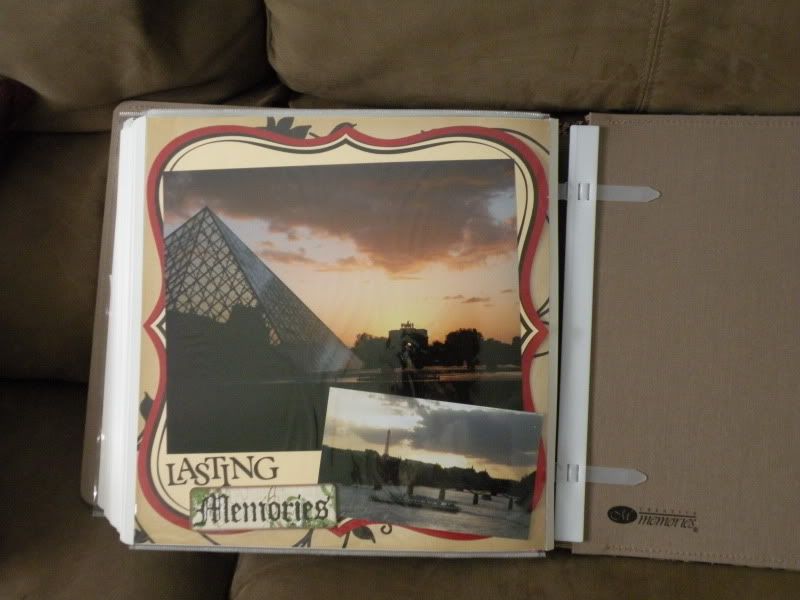 Thanks for viewing I hope you enjoyed the layouts.