Now to the resons that we went to Paris. Like I have previously posted my host sister from when I was an exchange student in 1997 got married. I was only an exchange student for 8 weeks but my "sister" and I have kept in contact and have now visited eachother 3 times since then. I decided since this was the focal point of our trip to Paris that this event should be in different paper than the travel paper. Not to mention a wedding just doesn't seem to fit travel paper.
This is were the reception was held. I was about an hour into the french countryside at a great little chaetue called La Butte Ronde.
I turned the following pictures into black and white for two reasons. One I dont' normally print in B&W and I thought it would be fun. Two the pics were various colors with disco lights going that I wanted make them have some kind of semblance.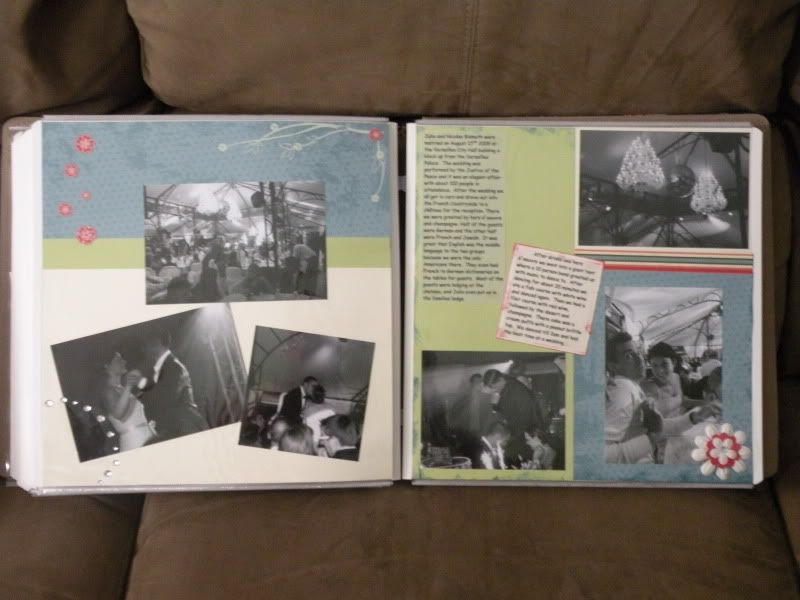 Finally since the whole wedding was in Versailles or the vicinty that of. I grouped our trip to the Palace in the wedding set. The pictures of on this page I love. I got a bit creative with the angles in the garden.