Here are some of my favorite layouts. The first are views from the top of the top of the Eiffle tower. I even made my Fabebook Profile Pic the bottom left photo. We went to the Eiffle Tower with our tour group and got to go to the second level. Then we paid the extra 5Euros each to go to the top. It was pretty neat to go up and see the city from an entirely different view.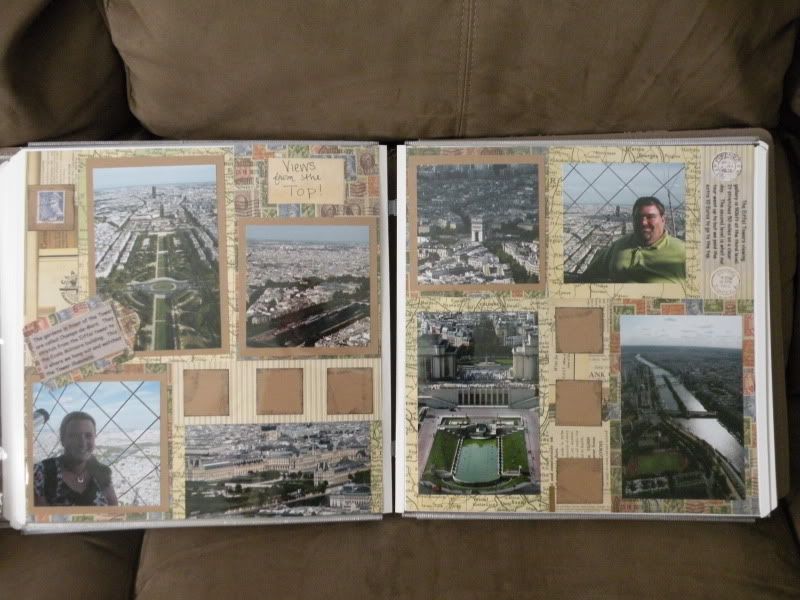 Here is another layout that I loved. I guess I love these pages since they showcase Paris. The various buildings and their rich history and stories behind them all were pretty neat to see and hear. We heard a lot about the city on a boat tour we took on the Seine River. That was totally worth it.
The title is done in chip board and I used a lot of Flip Flaps from CTMH on this layout. I don't know if you can see the circle embellishment on the right surrounded by little brads but it is highlighting th word Paris in this great travel paper that CTMH used to sell. That way my title says Buildings of Paris.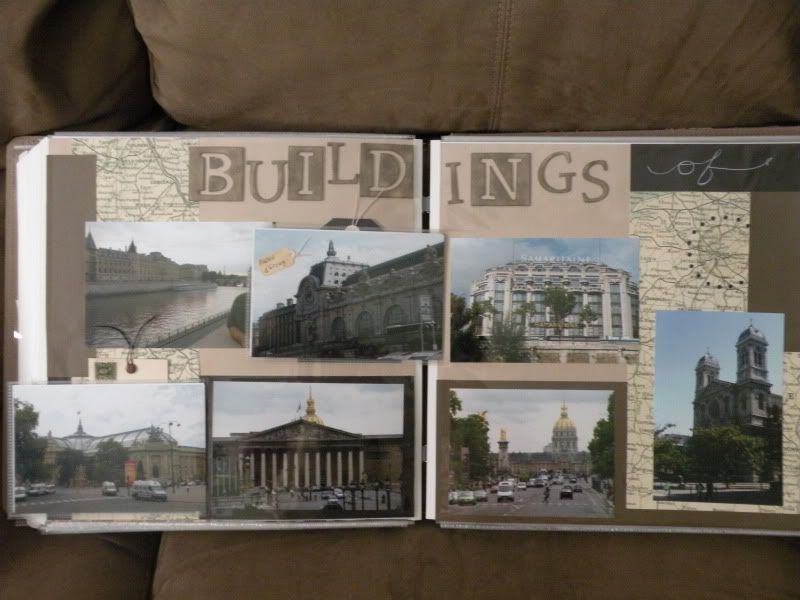 The bridge layout was one that definitely took me out of my element. I see designs like this in Creating Keepsakes and I always thought they looked nice. So I decided to try. I think it turned out pretty good. The title is cut from the cricut and I found information on some of the famous bridges that cross over the Seine River. I like this page for its variety in the book.